1. Pacman
Pacman is one of those classics that nearly everyone has played at some point in their lives. Due to its overwhelming success in arcades in '90s, the game spawned sequels, spin-offs, and firmly entrenched itself in popular culture. Simplicity and addiction at its core, Pac Man — while inherently repetitive — always delivers a fun and rewarding gaming experience.
Eating them in sequence yields more points, but it is not necessary for completing the level. Once all the dots are eaten, the level is cleared, and a new round begins. Unfortunately, other than the game speed increasing and the duration of the energizers decreasing, there is no variation from one stage to the next.
This game comes preinstalled in the Evo Fox Gamebox. Although it works great with the provided air remote, but I'd suggest playing it with the Elite pro gamepad for a better experience.
2. Orbia
Orbia is a pretty casual game that I have been playing on my Android smartphone, and the good news is, it works perfectly on the EvoFox game box (comes preloaded). The game is pretty simple. You just have to tap and dash to the next circle without hitting the enemies. While the game is simple, it does get pretty fast-paced as the levels rise, and honestly, what truly makes the game exciting is minimal, vibrant visuals and a great soundtrack.
The game has a number of different worlds, characters that you can unlock as you go along. The game works with the android TV controller and the Air mouse remote.
3. Badland
Another fun game that you can play on your Evofox Gamebox and it supports multiplayer so one can connect more than 1 controllers and play the game together, This game is critically acclaimed, and widely loved as it has received over 1 million ratings, and averages out at 4.5/5, which is nothing short of marvellous. On the TV, the minimal graphics look extremely good, and the colours stand out well. You can play the game with a gamepad, or with the Air mouse remote control.
In Badland, you can hit walls, and obstacles as much as you want, as long as you don't get stuck in them, which results in death. The objective is to cross the level while dodging obstacles, and collecting power-ups. Levels get progressively harder, and the game doesn't stop being interesting.
4. Red ball 4
It's easy to forget that not everyone who plays games came up through the pipeline of the 8-bit and 16-bit that have influenced so many platformers. As such, for an experienced gamer, it's easy to dismiss Red Ball 4 as a super-simple platformer that's extremely easy to dismiss.
You see, as a ball, you move completely differently to your average bipedal platformer protagonist. You don't run and jump – though the virtual controls are mapped out in that familiar way. Rather, you roll and bounce.
It takes a while to get used to, and you'll plummet to your death on several occasions during the game's more intricate moments (such as when crossing deadly bodies of water). But frequent and well-positioned restart flags put paid to any frustration.
It's all fairly straightforward, but with just enough cleverness and self-awareness to it that I can recommend this to anyone looking for an easy game, or something they can give their kids to play. It's maybe not for the hardcore audience – but it's not supposed to be.
5. Pin ball
If you are looking for an arcade fix, this might be the perfect answer. PinOut drops us into a familiar Pinball scene. Mediocre creates a world of the various neon-tinted lighted worlds as we progress from one level to the next. The ultimate goal is to reach level 10 and above. However, it isn't so easy when your chances depend on the time that is constantly ticking down. The only way is to make sure that you not only pass through the level but collect and accumulate as many time bullets that are strewn across each level. There are hidden areas to discover and upbeat catchy music pumping in the background. PinOut creates a world that makes us want to be careful of our every move.
6. Ludo king
Cherish the old days when you as a child used to play the iconic board game with ludo or die. You used to roll out dies and take the tokens from home to the center of the Ludo board tackling opponents and either bypassing them or attacking them in order to become the ultimate Ludo King.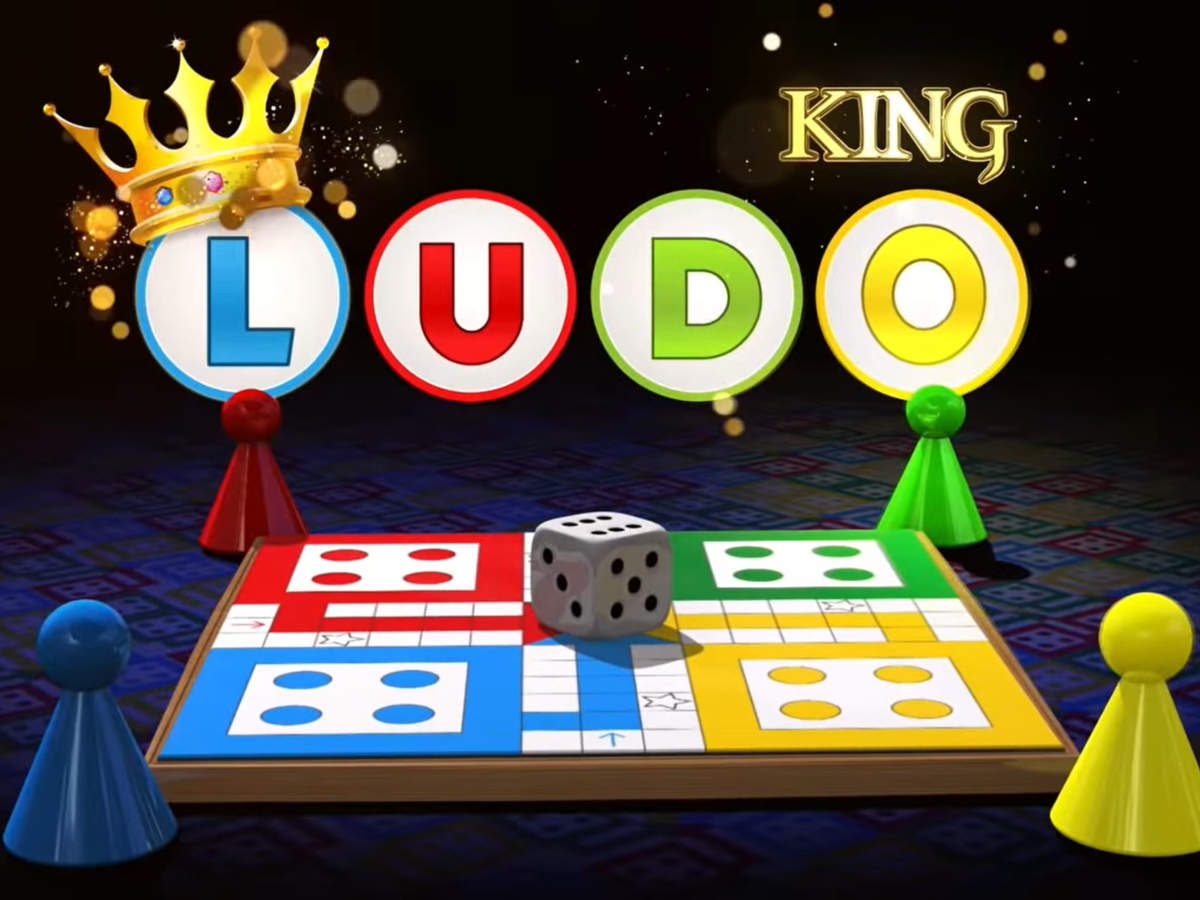 Ludo King is based on the game of Pachisi which was played in ancient times in India when Indian kings and queens used to play it as their favorite pass time. Fast forward to our childhood when I doubt that nobody has restrained from playing it as the traditional Ludo board game. It is one of the nostalgic game that people cherish and think about all their lives and guess what, it is back but in your smartphone. The rules and regulations remain the same and in fact, there's more to the game than just a few friends playing it as a physical board game.