Digital Products for everyday life!​
Amkette was established in 1986 as a computer storage device manufactures, and quickly became one of the largest manufacturers in India. With a strong focus on innovation and marketing, the company has created a strong reputation for always innovating and delivering above customer expectations.
Amkette has always been at the forefront in providing consumers with products that stand out in their features and quality. At the moment this is supported by a highly experienced R&D team and strong technology alliances.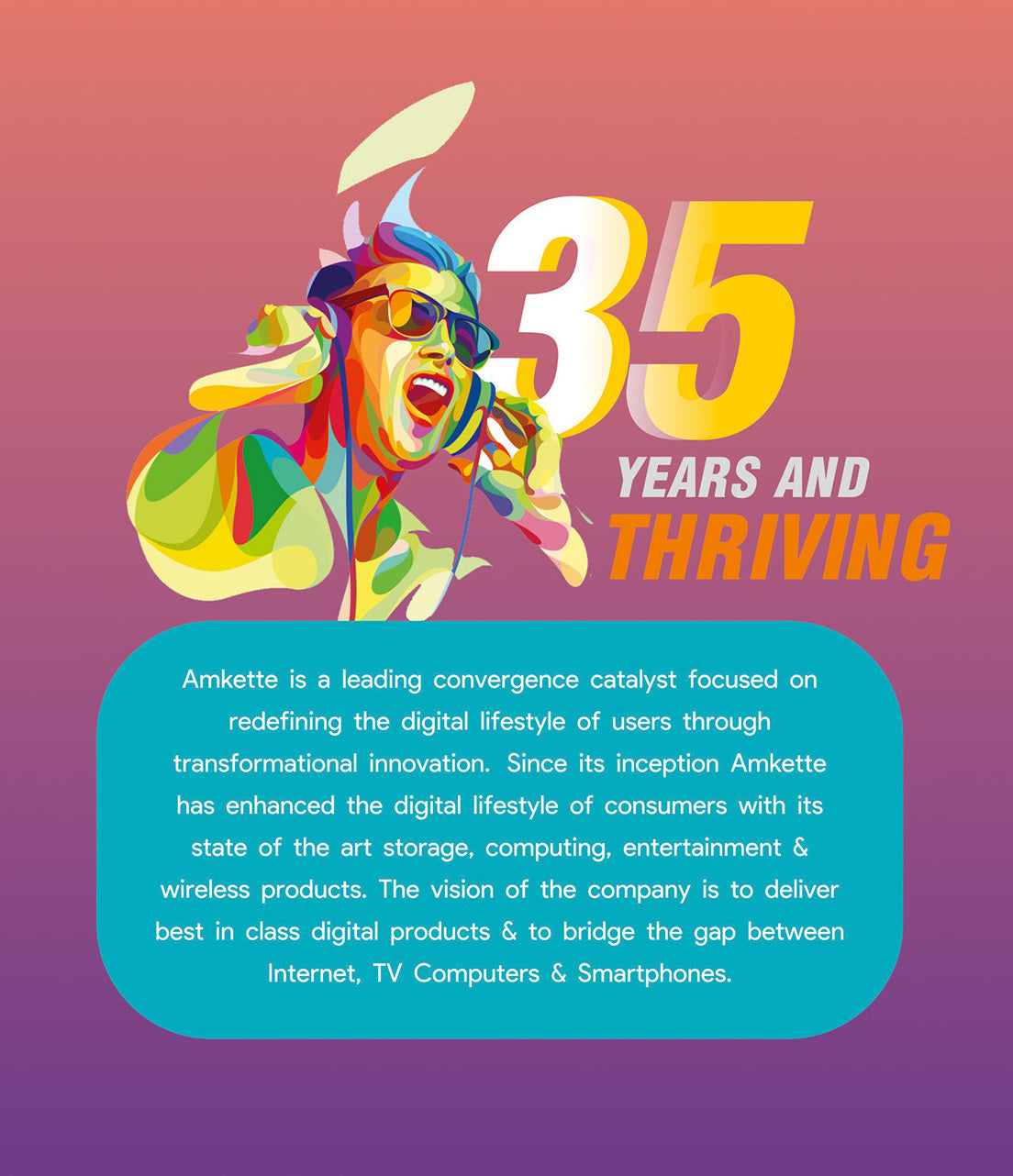 Vision
Every product we develop has to be based on a deep understanding of consumer needs. Innovation is the key.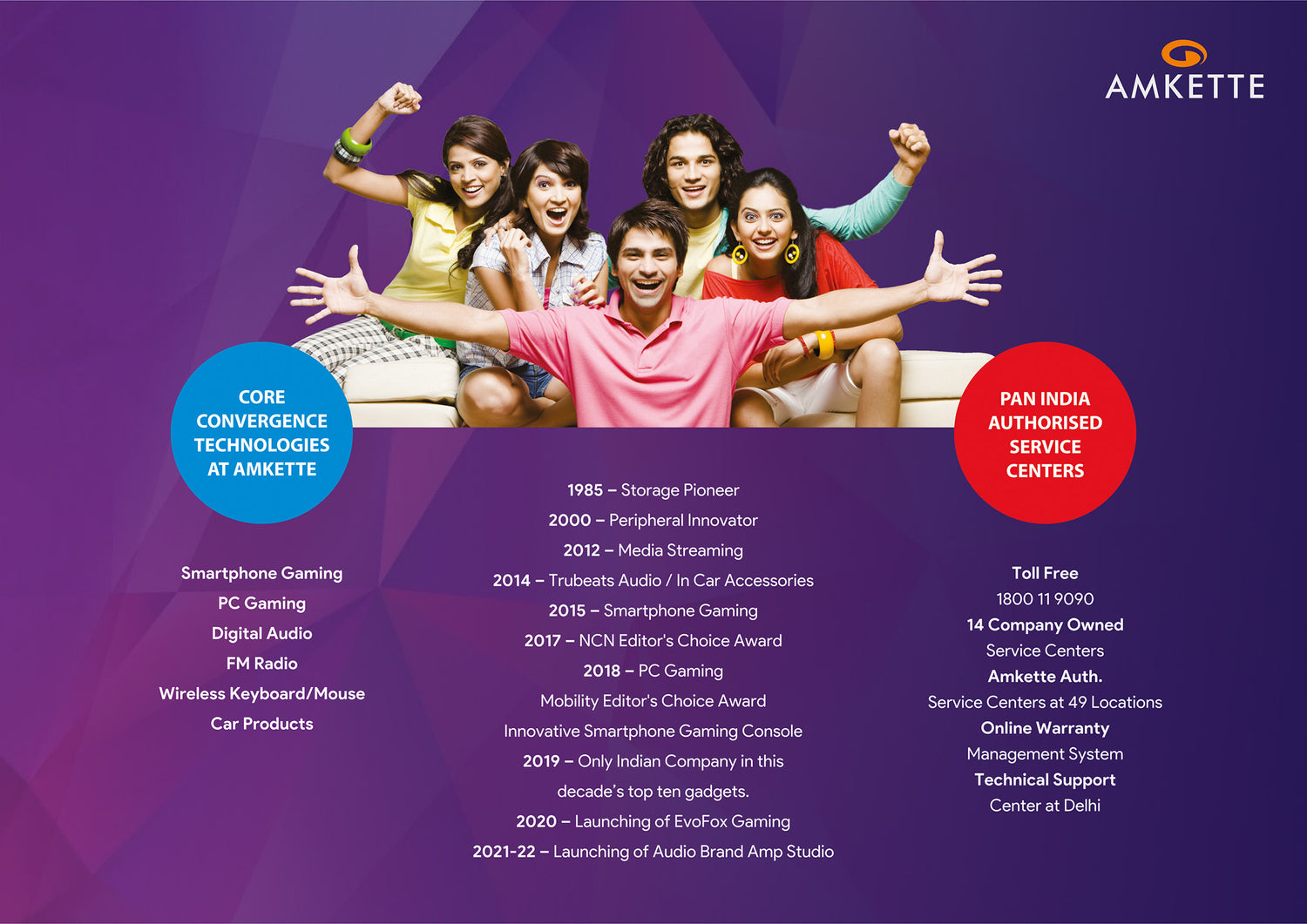 Mission
We are passionate about being one of the most trusted brands in our industry and offering products, experiences and services that constantly exceed expectations
Story
The Nine-tailed fox is ready to unleash a gaming force never seen before. Channelise your inner gaming ninja with gaming peripherals and devices crafted for gamers who choose to slay every time they play. Console or mobile, casual or pro, this tribe is ready to welcome you!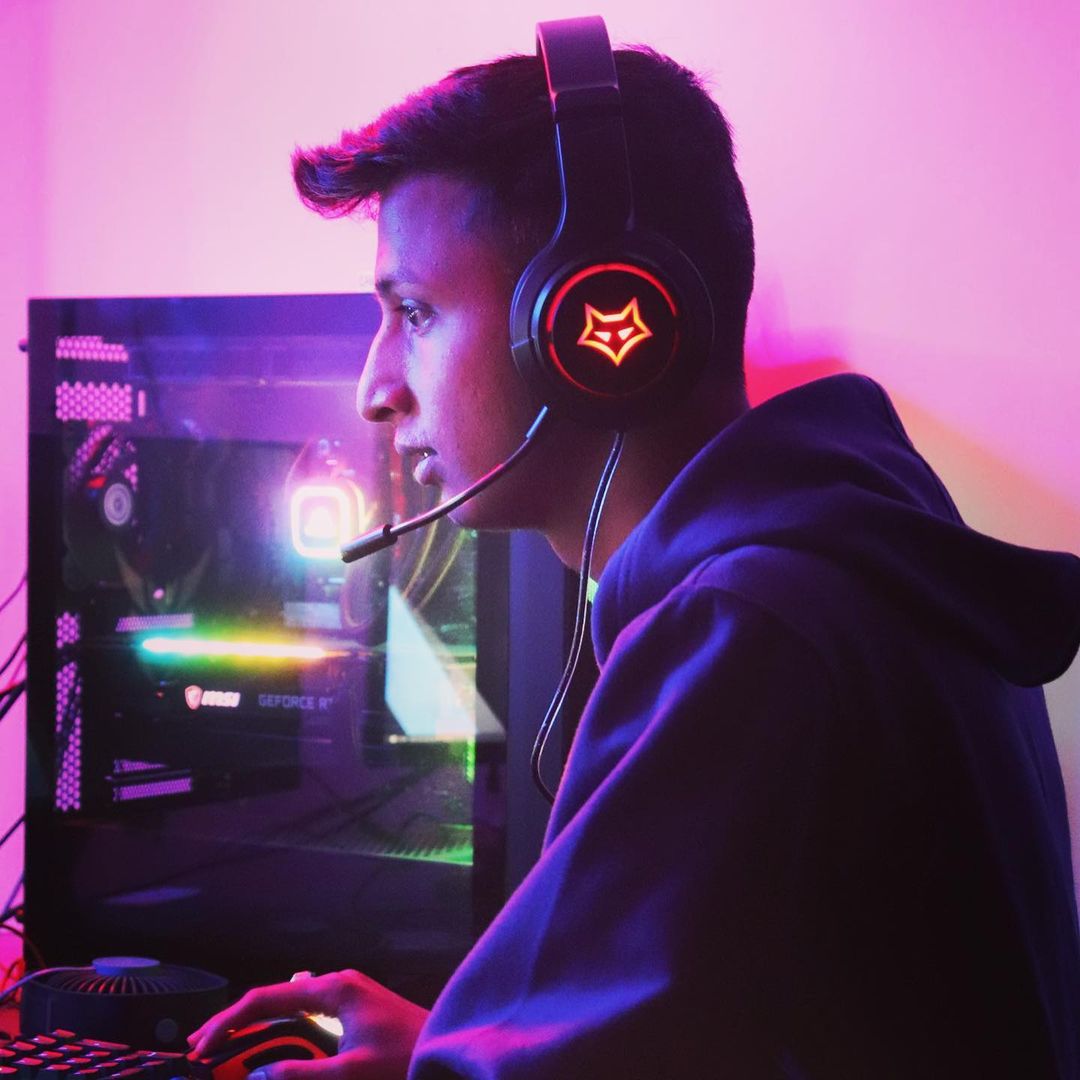 Legacy
EvoFox Traces its roots back to Amkette - a Pioneering Force in Tech Peripherals and Consumer Gadgets Since 1984.
Today, with a Pan India Presence across all channels the Amkette Family is All Set to Expand
Further on its Legacy Of Innovation & Quality. With EvoFox, we Embark on another New
Journey to Empower Every Indian Gamer with Cutting-Edge Features & Unbeatable Value.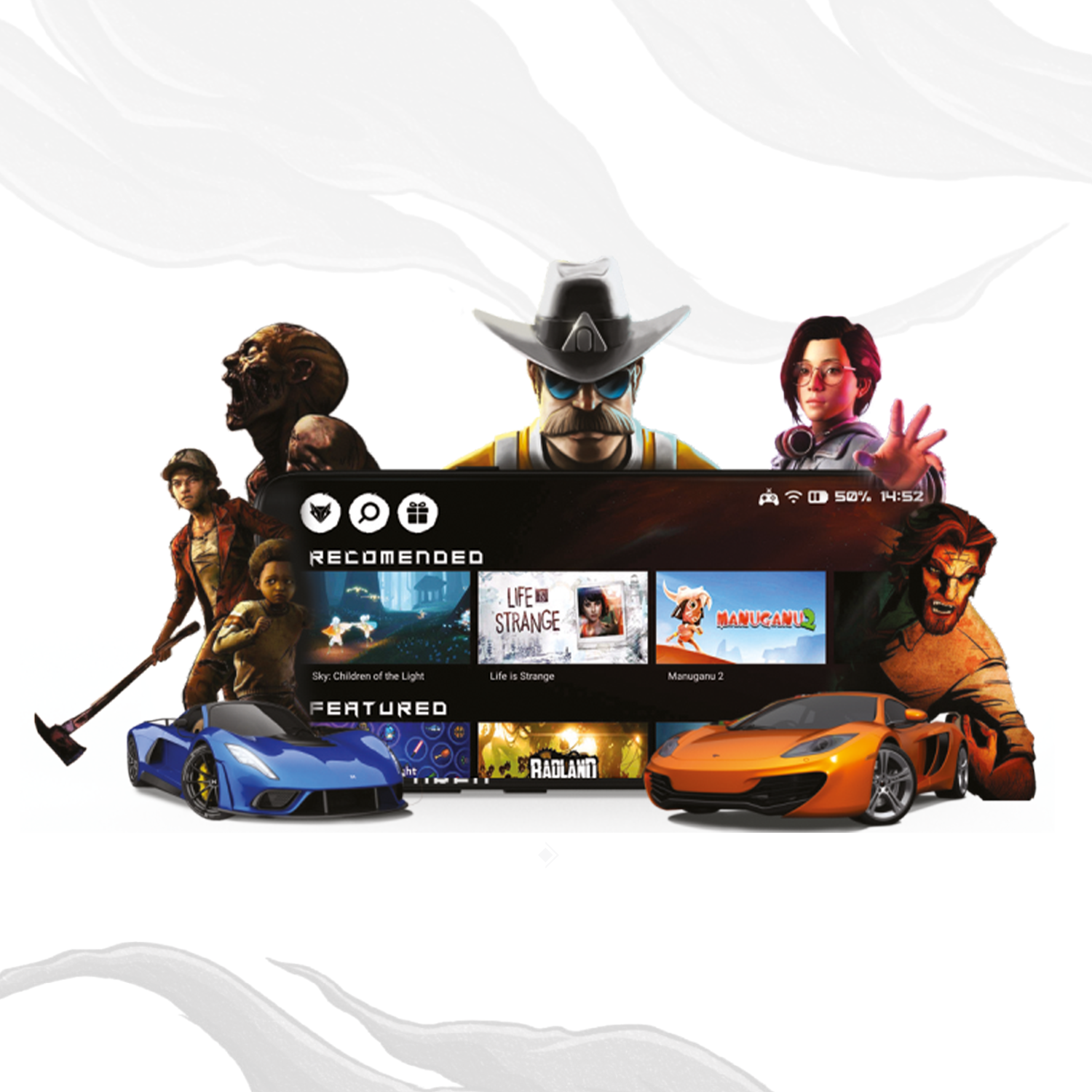 Mission & Vision
On a mission to become the enabler of high-quality gaming experience for both core and casual gamers in India and eventually worldwide. We will do so by delivering consistent quality and tech with best-in-class customer service.
To be in consideration and awareness of every PC, mobile, console and other device gamers ( and casual gamers ) in India.  To create a brand that delivers a consistently high product and brand experience. A brand that is offering the right product from the pro level to the casual level, for PC and casual gaming customers.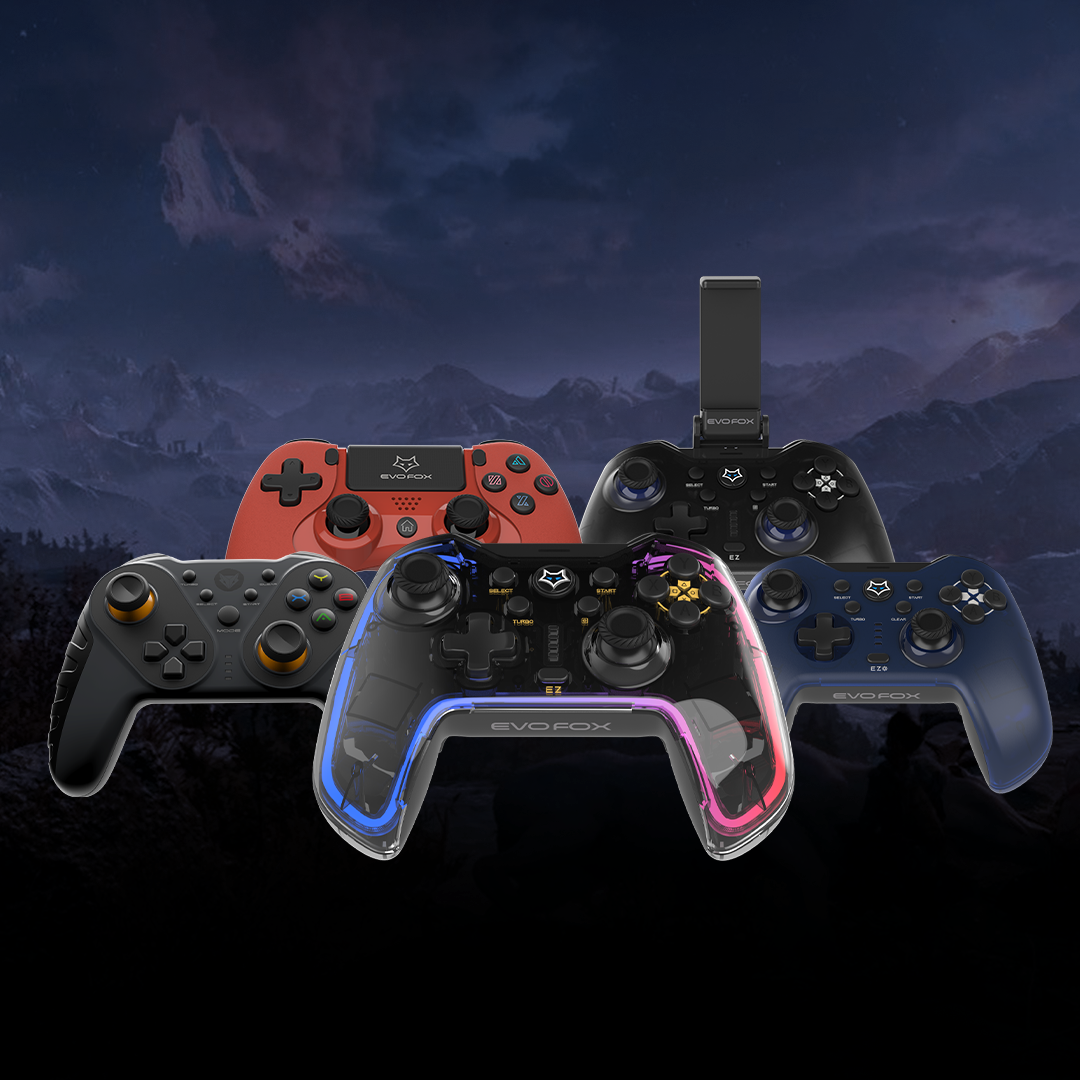 Why EvoFox?
From high-quality materials to advanced technology, we ensure that our products are built to last and give you the edge you need to dominate the game. So, what makes our products unique? It's the perfect combination of innovation, design, strong R&D and passion that sets us apart from the rest