Your Gaming Companion
EvoFox Deathray RGB Gaming Keyboard

Silent Membrane Gaming Keys

True Prism RGB

19 Anti-Ghosting Keys
Regular price

Rs. 1,499.00

Sale price

Rs. 999.00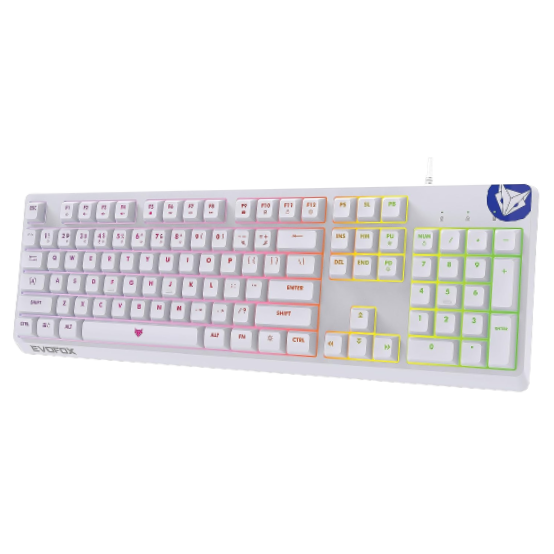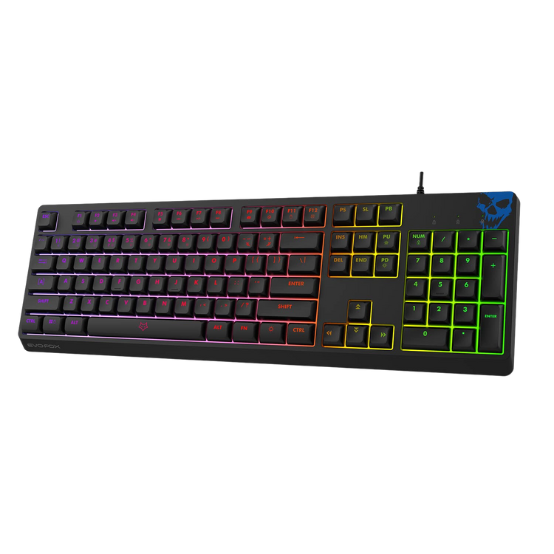 FAQs
Q. What's In The Box

1 EvoFox Deathray RGB Gaming Keyboard
Q. What are the key features of the EvoFox DeathRay RGB Gaming Keyboard?

A. The Keyboard has features such as PRISM RGB Backlighting, 19-Anti Ghosting Keys, 12 Multimedia Keys and much more for a better gaming experience.
Q. What RGB effects do the Deathray Keyboard offer?

A. The EvoFox Deathray keyboard offers 8 different backlight effects, allowing you to choose from a variety of vibrant lighting options to enhance your gaming experience. You can easily customize the RGB effects to match your preference.
Q. Can I customize the RGB lighting on the EvoFox Deathray RGB Gaming Keyboard?

A. Yes, you have full control over customizing the RGB lighting on the Deathray keyboard through Control + Number Keys.
Q. Does the EvoFox Deathray Keyboard come with software support?

A. No, the EvoFox Deathray keyboard is designed to be plug-and-play, which means you don't need any additional software to use it. Simply connect it to your computer, and it's ready for gaming right away.
Q. What type of key switches does the EvoFox Deathray RGB Gaming Keyboard have?

A. The Deathray Gaming Keyboard features soft and silent membrane keys, providing a comfortable and quiet typing and gaming experience. These keys are designed to be responsive and durable, ensuring a satisfying keystroke.
Q. Does the Deathray Keyboard have anti-ghosting keys?

A. Yes, the Deathray Gaming Keyboard is equipped with anti-ghosting technology for 19 keys. This means that when you press multiple keys simultaneously during intense gaming sessions, all your keypresses will be accurately registered, preventing any unwanted input conflicts.
Q. What is the design aspect of the EvoFox Deathray RGB Gaming Keyboard?

A. The EvoFox Deathray Gaming Keyboard boasts a sleek and modern design that is not only visually appealing but also functional for both work and gaming. Its design is well-suited for gamers looking for a stylish and ergonomic keyboard that enhances their gaming setup.